Glas Ocean
In operation since 2007, Glas Ocean is a consulting company specializing in Ship Propulsion, Marine Renewable Energy (MRE) and Environmental and sustainable solutions in the Marine Environment.

Glas Ocean has extensive experience in tidal power and has been actively involved in Canadian initiatives since 2007. Glas Ocean participates in standards development, regional networks, provincial and federal industry development and stakeholder engagement.

​Glas Ocean provides technical, management and strategy services to companies, government and academic institutions on topics in the MRE and Ocean Engineering/Naval Architecture sectors. Glas Ocean has produced a number of reports on the state of the art and that identify technical opportunities in select marine sectors. Glas Ocean collaborates on large teams, has hosted and facilitated workshops and represents Canada on international technical committees.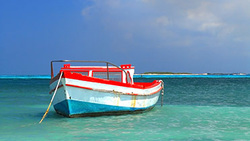 ---
Companies and Organisations worked with